Cincinnati Landscaping should be your Cincinnati landscape contractor.
Are you looking for a Cincinnati landscape contractor?
Your search is over.
Cincinnati Landscaping is focused on your image. If your property looks good, you look good. This is what we are about. Our staff is committed to achieving your goals for your outdoor environment. We strive to make each experience with our clients one that is stress free. The reason why you hire a contractor to do any service on your property is to make your life easier. This is our purpose. We want, more than anything, to help make your life better. Whether in the landscape, drainage or maintenance of your home, we can help. We will "earn" your business. Our work ethic is second to none. Each employee is dedicated to the mission of each project and strive to make every one a success. Big or small, each client gets our full attention.
As our mission states, we are here to:
"Enhance your image by effective maintenance of your property"
We are proud to be a part of the Greater Cincinnati community and feel that it is our duty to offer our clients personalized service that is second to none.
As the leader, we offer the following services and much more to our clients:
Landscaping Design, Installation & Maintenance
Drainage
Flower Service Seasonal installation
Plant Service
Lawn Care
Fertilization Lawn Garden
Mulch Delivery & Deployment
Aggregate Material Delivery Sand Gravel Crushed Limestone Salt Top Soil
Hardscapes Including: Paver's Retaining Walls Boarders & Curbs
Tree Service, Trimming & Removal
Stump Removal
Water Features, Fountains & Ponds
Decks, Wooden, Metal & Vinyl
Fence: Chain-link Ornamental Wire Decorative Aluminum Wood, Privacy, Pickett, Split-Rail
Paving Service, Concrete, Asphalt
Windows
Entry Doors
Garage Doors
Outdoor Built-in Features: Bars Gas Grills Fire Pits
It's our goal to be your one call for everything outdoors!
If you have a specific issue or concern with outdoor maintenance at your property, we can help. Our years of knowledge lends itself to problem solving. No issue is to big or small, call today! 513-479-7575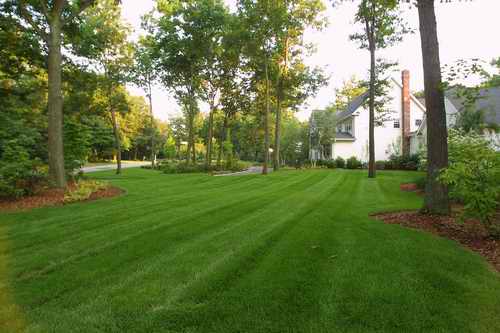 We will do what it takes to make your property look amazing! Our skilled professionals will address issues before they show up as an issue to the untrained eye. Fertilization, herbicide and pesticide applications will be recommended only when necessary to accomplish the desired result, your property being the spotlight of the neighborhood!

---
Free Offer from Cincinnati Landscaping LLC
---
Call us today 513-479-7575 or use the form below.
Cincinnati Landscaping Cincinnati landscape contractor 10 STAR GUARANTEE