Cincinnati Snow Removal Service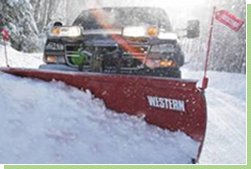 As Cincinnati snow removal specialists, we take care of all of your winter weather related issues!
Residential, commercial or industrial snow removal needs, call us. If you are looking for snow removal help in Cincinnati, call now. One time clearing or contract clearing we can help. Do you need to have ice removed from your parking lot, driveway or sidewalks? We offer salt and calcium chloride application services as well. We will apply your choice of chemical melting agent or plan rock salt to ensure that your paving surfaces are clear of ice and snow.
| | |
| --- | --- |
| Our snow removal service can be initiated based on the depth of snow or ice or on a will call basis. Call today to have a free proposal written before the snow falls! Don't be caught without Cincinnati Snow Removal services. As you know, the winters here can go from pleasant to treacherous quickly. Call today for a free proposal. 513-479-7575 | |
| | |
| --- | --- |
| Residential, commercial, big or small, we can handle your snow and ice weather related issues quickly and efficiently. We can help keep you and your guests safe! | When selecting a Snow Removal company, be sure you can trust them. When it is icy or snowy, you can't afford to have someone slip and fall or wreck on your property. Contract with us to insure your home or business will be cleared ASAP when a snow or ice event hits Cincinnati. We own the right equipment to clear your paved surfaces in a quick and efficient manner. Snow plowing and ice removal is a very important job, rely on the best, call us today! 513-479-7575 |
At Cincinnati Landscaping our service in Cincinnati Snow Removal is what sets us apart. Most snow removal contractors just remove snow in the areas that can be done with a mechanical device. Our specialized snow removal crews remove all of the snow from not only the easy to get areas but all of you sidewalks and other access points to your property. We set the standard in the snow removal business in Cincinnati and Northern Kentucky.
Our equipment is set up to supply the safest most economical solution to getting the snow and ice off of your walking and driving surfaces. We use equipment that is set up for your property. Whether a large parking lot or a small residential driveway, we can bring the right piece of equipment on to your property to clear the snow and ice to make it