Cincinnati Landscaping can help with your Cincinnati Pergola needs.
Cincinnati Pergola can help make dreams come true! Have you always wanted an outdoor living space that you could use more than just a few months out of the year? Have you ever wanted a pergola to shade the sun from a patio area? Have you ever considered an outdoor awning or even a room addition to provide more entertainment space? If the answer to any of those questions is yes, we have great news for you! Cincinnati Pergola LLC and Cincinnati Landscaping LLC have created a partnership to provide the entire area with the perfect solution to outdoor living in Cincinnati. Imagine, a space that is convertible, durable and virtually maintenance free! A louvered roof pergola that offers the ability to open, allowing the sun to shine through when you want it, and close when you don't! 
Has your party ever been cancelled or encumbered because of scorching hot sun or rain? With a mechanical pergola, your party can be a raving success! With the touch of a button, you can open or close you beautiful Cincinnati Pergola mechanical pergola making your outdoor living space usable during almost all weather conditions!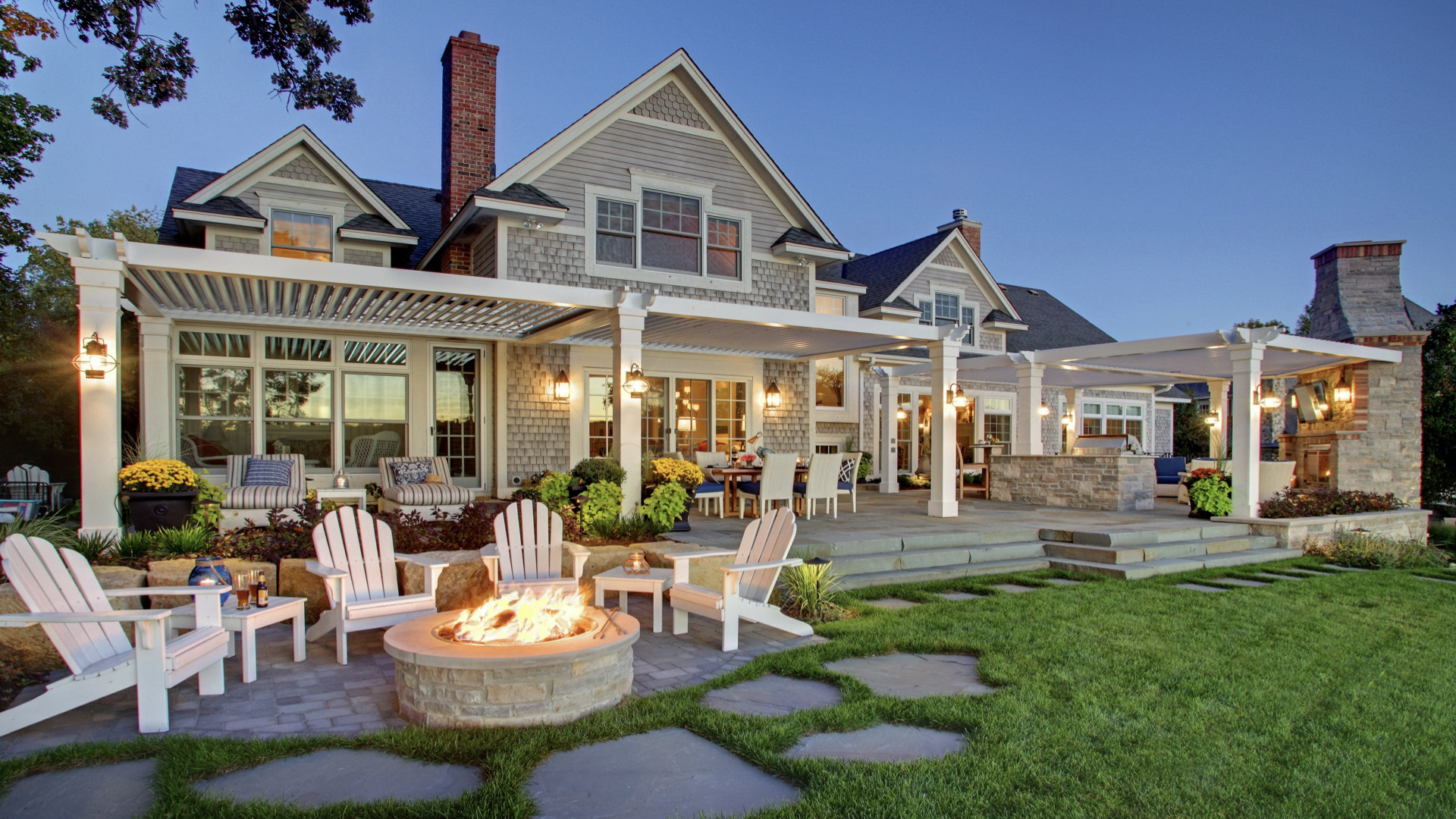 We have partnered with Greater Cincinnati and Northern Kentucky's premier company for Cincinnati Pergola needs, Cincinnati Pergola LLC!
For years, we have been asked to build pergolas throughout the Tri-State area and have struggled to justify building a wooden pergola that begins decaying the day it's installed. Trying to provide the best service and quality products for our customers is the highest priority, so we have walked away from building them...until now! We have finally found a company and their product that we are willing to recommend to our customers. Manufactured using the same process as jet airplane wings are made from, extruded aluminum louvers and frames make your pergola strong and durable! Powder coated finishes mean you won't have chalking or fading and no pealing! Somfy motor technology can make your pergola completely automated, opening and closing using either a remote control or your smart phone! Adding lighting using LED, dimmable can lights, at the touch of a button, you can dim or brighten the entire area. With the optional ceiling fan, you can site comfortably under your new pergola without being hot or covered in the bugs that sometimes fill our evenings in Cincinnati!
Cincinnati Pergola LLC is the Tri-State area's dealer for Struxure Outdoor, the worlds premier manufacturer of pergolas. 
If you want a pergola or a covering over a patio in Cincinnati, follow this link to Cincinnati Pergola LLC you'll be glad you did!