Cincinnati Concrete
Resurfacing Specialists!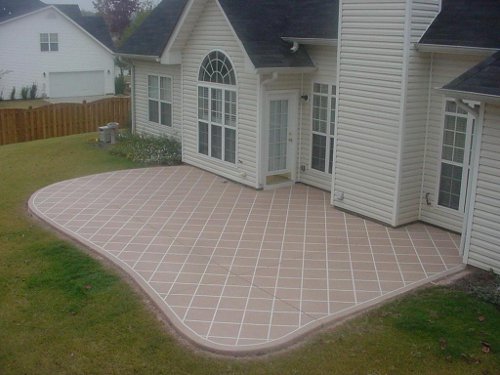 We are your Cincinnati Concrete Resurfacing Specialists. Do you have a concrete driveway, sidewalk, basement floor, garage or even a warehouse that is in need of repair? We can resurface virtually any concrete surface and make it look and perform like new!
Our system is unique in that we use modified acrylic cement as our coating. This type of coating is very different from most other coatings that are just that, a coating. Modified acrylic cement actually forms a molecular bond with the existing concrete, making it more than twice as strong as it was when it was new! So not only can we take ugly, worn and spalled concrete and make it functionally better than before, we make it beautiful in the process. With an unlimited number of colors, textures and patterns available, we can fix your concrete. Even if your concrete is new, and you want a pattern, texture or color, we can help. Our system can be added to new or old concrete, giving it a stamped concrete look, without tearing it out to accomplish it! Best of all, our systems are backed by a 10 YEAR limited warranty!
When we decided to enter the Cincinnati Concrete Resurfacing business, we did extensive research looking for the "best of the best" systems that were available. We found it! Concrete Technology Inc. is the premier manufacturer of resurfacing products. Everything from driveways, sidewalks, garages, basement floors and even countertops are available using this system. We are the licensed dealer for CTI in Cincinnati!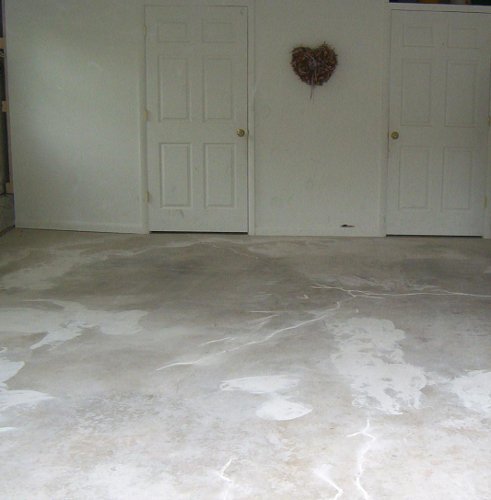 This photo is of a basement floor before our system was applied.

This is the result! What an incredible transformation! The floor before was plain concrete with multiple cracks and after our application of the Hallmark process, the surface is beautiful and nearly indestructible!

Weather and Resurfacing!
Living in the Greater Cincinnati area presents some extraordinary weather issues. Our temperatures can range from over 100 degrees during the summer to -25 degrees in the winter. This takes a huge toll on exterior concrete surfaces. This swing in temperature causes concrete to expand and contract dramatically. The result of this is movement of the concrete slab that causes cracks and separations. Additionally, the use of melting chemicals, causes concrete to spall. Simply put, spalling refers to small to large pieces of the surface of the concrete "popping" off, leaving a depression of pock mark on the surface. This makes concrete ugly and weakens the surface if left un-fixed. Our Cincinnati Concrete Resurfacing system will seal your concrete surface so that when chemicals are applied in the future, they will work as well or better, without doing any harm to the surface. So, not only do you get a good looking piece of concrete, you get the benefit of one that will far outlast a "normal" piece of concrete.