Cincinnati Landscaping Jobs

We are looking for Crew Leaders and laborers

We are the leaders in Cincinnati Landscaping Jobs and are constantly looking for qualified, hard working, honest people.
If you have an interest in up-grading your current job or want to embark on a career in the landscaping business, fill the form out below and submit it to us and we will contact you!
We are actively hiring both laborers and crew leaders for the 2017 season. If you want to work with other hard working people, come to work at Cincinnati Landscaping LLC.
Qualifications include:
Hard Working
Be team oriented

Drug Free
Able to be at work on time
Committed to working together with others
Able to follow basic directions
Should be able to communicate with others
Pay is based on experience and is bi-weekly (every two weeks)
What we offer:
A safe work environment
A commitment to advancement
A team environment

Consistent work opportunities
On-the-job training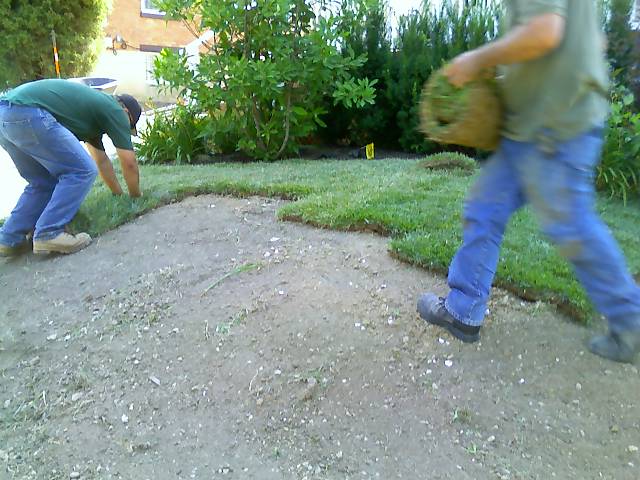 A great local company with opportunities for growth is looking for a full time permanent employee who has a passion for the landscaping, hardscaping and drainage industry. Cincinnati landscaping LLC is looking to hire for a landscaping crew leaders and laborers with or without experience.  If you like working in the open outdoors doing landscaping and have a good work ethic, then this might be the job for you!
Job Duties:
Work closely with team members to ensure quality work while adhering to all safety regulations while installing, maintaining and otherwise performing tasks specified by customer.

Crew leaders are responsible for administering the project according to the proposal contract. Laborers are responsible to perform tasks lead by crew leaders.

All employees are to have the customers best interests at heart. We are driven by solving customers landscaping and drainage issues and our employees lead that process
Job Requirements
Qualifications:
Must be able to learn techniques and administer those in the everyday job environment.

Crew leaders must have experience leading crews.

Crew leaders must be detail oriented in order to ensure that all projects lead, are being completed accurately and efficiently

Be able to work closely as a member of a team doing tasks which include general lawn maintenance and landscaping and drainage, including but not limited to: mowing, trimming, pulling weeds, and debris clean up, shoveling sand or gravel

Must have knowledge of all basic equipment necessary for proper landscaping 
If you are looking for a Cincinnati Landscaping Job, give us a try, you won't be disappointed!