Cincinnati Hardscapes Specialists!
 We are your Cincinnati hardscapes headquarters. Cincinnati Landscaping LLC can design and deliver paver stone patios, walkways and driveways along with retaining walls, half walls, gazebos, pergolas and all other outdoor effects.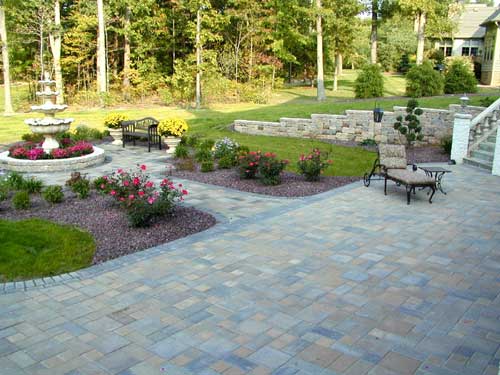 Do you have a hardscape project that requires expert advice? Designing hardscapes is our specialty! A hardscape will create a dramatic environment on your property. Cincinnati Landscaping has extensive hardscape experience and expertise.
We have designed and built many different hardscapes and installed many types of materials including: Allan Block®, PaverLock®, StormLock®, Ault Wall®, Flagstone, Pressure Treated Timbers and other modular concrete block products. Whether your hardscape project is a simple walkway or your hardscape project includes a complex, multi faceted design, call us today.
We can design and deliver a comprehensive hardscape project that will give you the most beautiful finished project you can imagine. Our design specialists are as creative as they are functional. Patio's, sidewalks, retaining walls, multi-layered entertainment areas are all areas where we excel. If you are looking for a company that will deliver what they say, give us a call today, and let us help make your dreams a reality!
Design of the entire hardscape plan is necessary for a successful outcome. Our designers and project managers will walk you through the entire process of your project. Beginning with a comprehensive overview of what the goal or need is, throughout the design, refine and build process, we will guide you until the project is complete. Our project managers are on site throughout the entire project, so you have one point of contact, so there is clarity in how the project is progressing.
We can make suggestions about materials, location and functionality of your walls, walkways and other hardscape features. Whether it be a fireplace, fire pit, patio or retaining wall, Cincinnati Landscaping will guide you through to the desired result, a hardscape that is yours! 
You may need a new hardscape to correct a problem in your yard or you may simply want to create a beautiful new environment in your yard. Call Cincinnati Landscaping today and we will meet with you at your home to discuss your new hardscape project. Once we understand your dreams and goals for your new hardscape, we will provide expert designs for your project. Our designers have completed many different types of hardscape drawings and worked with a wide variety of topographies, so there is no project too small or too large.
At Cincinnati Landscaping we do not use sub contractors for hardscape installations. When you hire us to complete your hardscape project, you can rest assured knowing that only Cincinnati Landscaping employees are going to be working on your jobsite. By using only our own employees, we ensure the quality of your finished hardscape. Call us today for a no cost initial consultation; you will be glad you did!
We are the source for Cincinnati Hardscapes, call us today for a free consultation. 513-479-7575
Concrete Hardscape including patios, sidewalks, porches and pool decks available!
Stamped, pigmented and standard concrete are all services we can help you with. Our experts have years of experience in designing, placing and finishing all types of concrete surfaces.
Maybe you have an existing concrete surface that has become worn over the years. We can help! With our patented resurfacing process, we make old worn out concrete look new and it will give you years of service! Call today to explore how we can help achieve your dreams!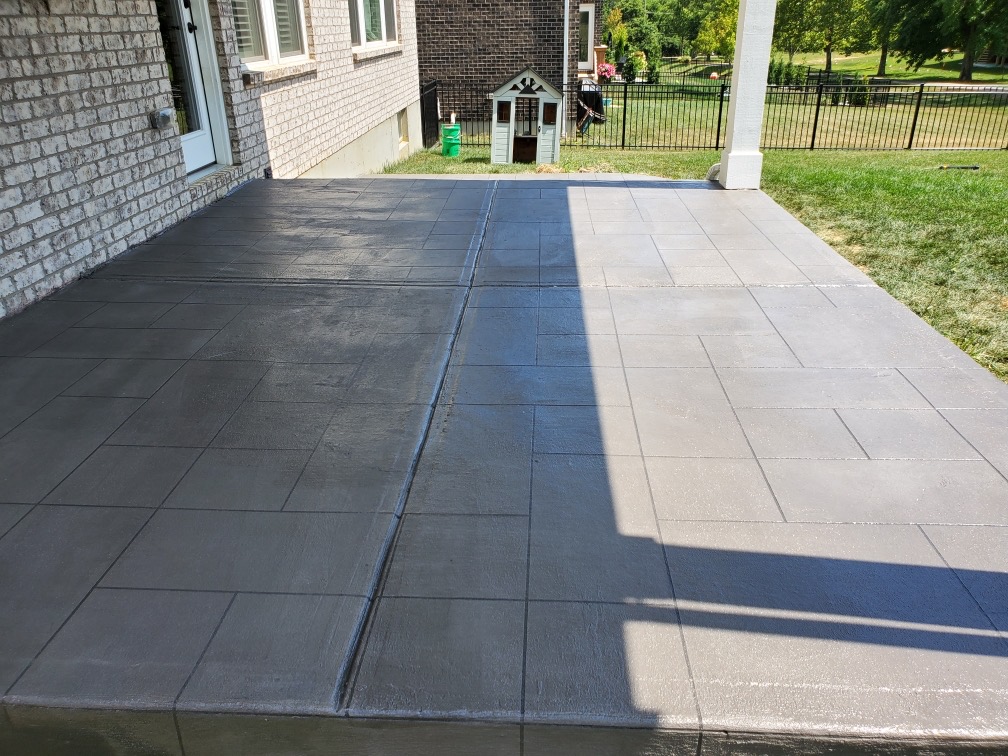 Knowing the proper location for each type of Cincinnati hardscape is the foundation of an amazing outcome! Our seasoned design specialist can help you make the Cincinnati hardscape of your dreams! Call today! 513-479-7575